You're ready to use MyGeocachingManager to prepare your next trips! .
About this software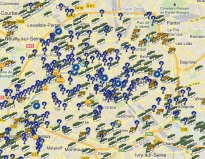 MyGeocachingManager is in no way affiliated to Geocaching.com. This application if free and just intends to make Geocachers' life easier.
This software runs on Microsoft Windows, I have no intention to port it on any other operating system.
Filter on all caches attributes
Possibility to create your own GPX
Possibility to export your selection in HTML
Download images and spoiler for offline cache consultation
Send images and spoilers to your GPS!